Peter was born in Uganda and ran away from an abusive home at the age of 10. He struggled to survive on his own until a young couple provided him with a secure home and helped guide him through school.
In the safe environment the couple provided, Peter excelled in school. He went on to university in Uganda and received scholarships to continue his education at universities in the United Kingdom. Now based in the United States, he focuses his career ambitions on becoming a global advocate for children through nonprofit organizations that help at-risk children, such as Compassion International and World Vision.
"My childhood was difficult, but somehow it gave me empathy," Peter explained.
Peter feels that his life purpose is to create a safe home for children who need one. Security was something he longed for as a child. The kindness of strangers led him to a path of education and empowerment. Now, he wants to be that blessing for other young people.
As a single adult, Peter purchased his first home: a spacious three-bedroom house. He felt a sense of great accomplishment, but with a tinge of guilt. He wanted to somehow share his good fortune with others, and he decided to become a mentor to the older children in foster care who are unlikely to be adopted. He hoped to inspire those children to dream big and think beyond their present circumstances.
Peter became a foster parent in 2017. Since then, he has fostered a dozen children, including his adoptive son, Anthony. Anthony was abandoned by his adoptive parents at the age of 11. The young boy has been in the foster care system since the age of 2. Now, at almost age 14, he is thriving in his forever home with his proud dad.
Originally, the foster care group arranged for Anthony to stay with Peter for two days. However, once Peter learned Anthony's story, he agreed to take him in long-term. Anthony's parents had given up their rights to him, and the boy would likely be sent to a group home, but Peter couldn't let that happen. He had the extra room and resources to allow him to stay, so he started proceedings to legally adopt Anthony.
"He (Anthony) has no family — he had nowhere else to go," Peter said.
"Anthony would always ask me, 'Hey Dad, when will I be officially adopted?'" Peter shared. "And of course, with foster care, you never know when."
"I just wanted somewhere that I could feel safe and secure, and I knew that I could stay there without worrying about moving somewhere else," Anthony confided, when asked why he was so eager to make his adoption official.
When the anticipated day finally arrived, father and son arrived at the Charlotte courthouse together looking dapper.
"I could not sleep for about two days just waiting for the day," Peter shared of his excitement about officially becoming Anthony's dad.
Peter said he is honored and delighted to be Anthony's dad. He described Anthony as the kindest and smartest child he has ever met. The duo frequently enjoy typical family activities together, such as watching movies, playing board games and bicycling in the park. They have now added a furry friend, an adorable puppy named Simba, to the family.
The father and son are now teaming up with a foster care agency to start a program named, "Now I Am Known" to bring a message of hope to children across the country. Their message: "Now I Am Known, Seen, and Heard."
PassItOn and Foundation For A Better Life believe that Peter Mutabazi is a true hero. He works hard to mentor and uplift at-risk children who feel forgotten. He selflessly gives his time, his home and his unwavering care and support to those who need it the most. His action demonstrates the value of generosity. Please help us honor Peter by sharing his inspiring story.
Please tell us about your everyday hero. The heroes among us are ordinary people whose actions leave a lasting and positive impact in their communities and demonstrate the potential in all of us. Their heroic acts uphold our shared values. Help honor these individuals by creating a billboard and sharing their story at: www.passiton.com/your-billboards/create.
Sign Up to our PassItOn blog to be inspired:
www.passiton.com/passiton-blog
Watch video here: https://youtu.be/Np7D9tdWbM8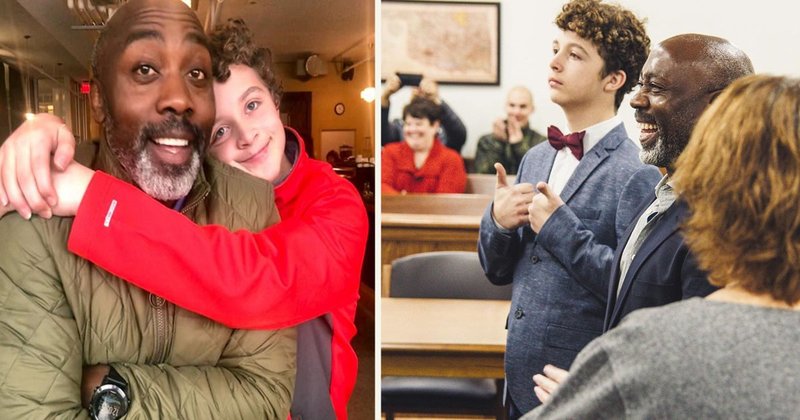 SHARE this inspiring story with your friends and family to uplift their day. If you find these posts inspirational, consider favoriting PassItOn on Facebook so you never miss out on our weekly posts.