The drama caught on camera unfolded when the team were on their annual trip to the scenic formation in Southern Utah known as 'Dixie Rock'. A panicked man approached the team, pleading for their help. His partner, a young woman in her 20s was caught in the treacherous position of being trapped midway over the 70ft cliff's edge. Her long hair got tangled in the climbing gear preventing her from pulling herself up on the rock she was scaling.
The boys raced into action using their combined strength to form a rope system to carefully and strategically pull her back up the cliff in tug of war style. "We had plenty of muscle to be able to get her up pretty quickly," Head Coach Paul Peterson said. Some of the players quickly grabbed ropes to attempt to pull her up while others rushed to the ground to catch her if she fell.
Team members reflected that they were in the right place at the right time. "We went up there for a team meeting to overlook the city and show how we're supposed to be a light and represent all of St. George," freshman cornerback Micah Gardner recalled. Little did the team know that an event would soon unfold that would put this life lesson to the test. "We strive to be great men, on the football field but also in the community and in the classroom. It was a good life lesson to learn," senior wide receiver Deven Osborne said.
Arizona police commander Scott Veach also happened to be at the scene as he was visiting his son, who plays on the team. He was praised for his part in the rescue as he assisted without a harness at the cliff's edge putting himself in great risk. "Everybody just kind of pitched in. It was impressive," Veach commented about the incredible rescue.
When the young woman, identified only as "Claudia" was pulled to safety, she was severely dehydrated and distressed. However, she suffered no injuries thanks to the fast thinking actions of these heroes. When she recovered from the ordeal after having some rest and water, she joked with the team that she would be tying her hair up next time.
Together, these young men combined their efforts to help a woman in desperate peril. Their actions are the true definition of the value of team work. PassItOn honors their heroic actions and hope you will share their inspiring story.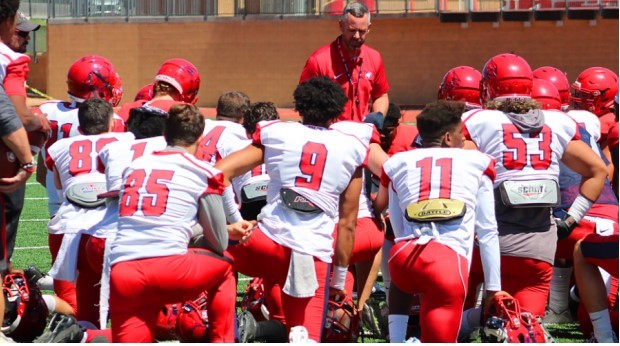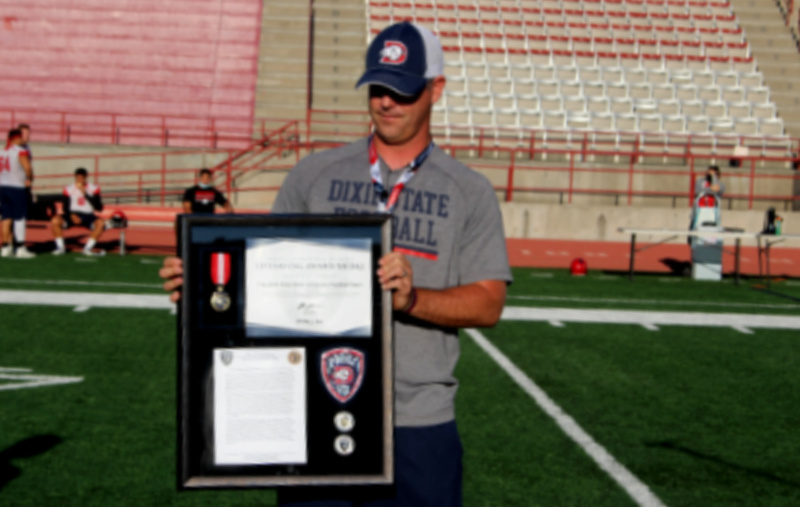 Check out the story here: http://https://youtu.be/_3x-J4xdN34
photo credit- twitter
Nominate Your Hero Today!
Please tell us about your everyday Hero. The Heroes among us are ordinary people whose actions leave a lasting and positive impact in their communities and demonstrate the potential in all of us. Their heroic acts uphold our shared values. Help honor these individuals by creating a billboard and sharing their story at: https://www.passiton.com/your-billboards/create
Sign Up To Be Inspired: http://www.passiton.com/passiton-blog
SHARE this inspiring story with your friends and family to uplift their day.
If you find these posts inspirational, consider favoriting Passiton on Facebook so you never miss out on our weekly posts.
A dramatic rescue by a Utah college football team was a heart-racing moment as a woman helplessly dangled over a...

Posted by Foundation for A Better Life on Thursday, September 10, 2020