He and other bystanders tried desperately to alert the driver, but she was unable to stop the vehicle. He glanced around but didn't see any emergency responders nearby so with no time to waste, he jumped into action frantically chasing after the burning car.
He reached the car as the driver was finally able to come to a stop and unbuckled the panicked woman from her seatbelt allowing her to quickly escape. Once she was rescued, his heart dropped when he noticed there were three young children including an infant still stuck inside the back seat. The car was quickly becoming engulfed in flames. As the flames grew larger, he immediately pulled all of the children from the vehicle to safety. Gavin was miraculously able to save the mother and her children (ages 1, 4 and 9) before the vehicle was overcome by flames minutes later. "It kind of got scary because I didn't know whether I was going to be able to get everyone out in time. And luckily, I did," recalled Gavin of the daring rescue.
The very grateful mother credits Gavin with saving her family's life. When asked about his motivation to risk his life for strangers, Gavin said, "I just felt like if I was in that situation, I would want somebody to help me out." He added, "I guess my instincts took over." He admitted being terrified that the car would explode but he acted regardless in order to save the family.
Fire and Police arrived on scene to extinguish the flames after receiving several frantic 911 calls from bystanders. Later that day, the Waterbury Police Department proudly awarded Gavin with a "Challenge Coin" to honor his heroic act and provide a token of appreciation for being an outstanding member of the community. "I hope that when you have that coin, it reminds you of this day and you can reflect back on all the good that came out of this for you and the family you saved," the Chief told Gavin who was all smiles.
The dramatic experience left Gavin feeling inspired and taught him a "powerful life lesson - to not take life for granted." "It made me realize life is short," he said. In a follow-up interview he said he would like to one day be a Marine or a First Responder because he enjoys helping others.
PassItOn would also like to thank Justin Gavin, a true hero who risked his own life to help rescue a family. His heroic action is the perfect example of the value of bravery. His brave act that fateful day prevented an unimaginable tragedy from occurring. A mother and her three children are alive, safe and sound today thanks to their hero. Please help us honor Justin by sharing this story of bravery in action.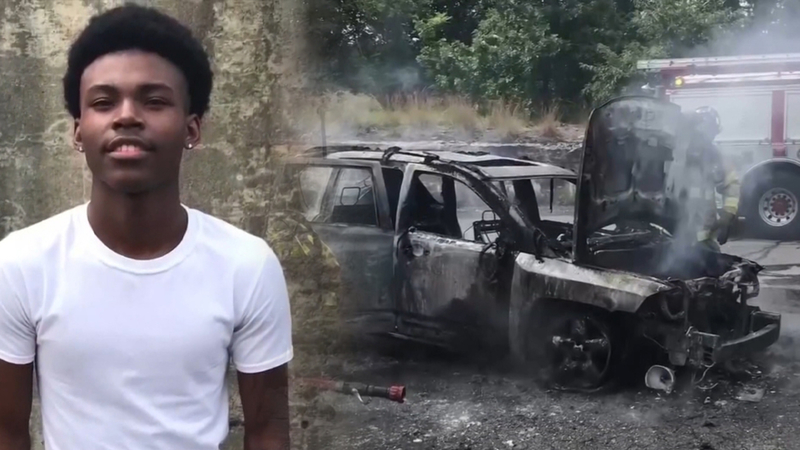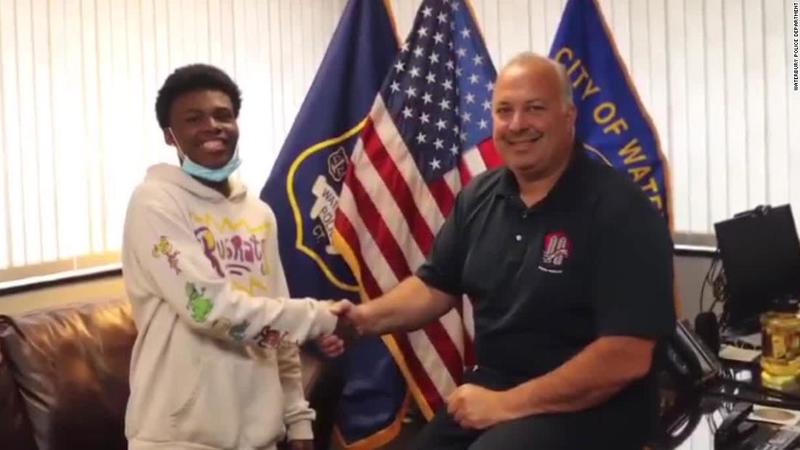 Check out the story here: http://youtu.be/s_dywMgXlRk
Please tell us about your everyday Hero. The Heroes among us are ordinary people whose actions leave a lasting and positive impact in their communities and demonstrate the potential in all of us. Their heroic acts uphold our shared values. Help honor these individuals by creating a billboard and sharing their story at http://www.passiton.com/your-billboards/create
Sign Up To Our Blog To Be Inspired: http://www.passiton.com/passiton-blog
SHARE this inspiring story with your friends and family to uplift their day.
If you find these posts inspirational, consider favoriting Passiton on Facebook so you never miss out on our weekly posts.
Photo Credit: Waterbury Police Department Facebook