To Brandon's shock, Steve had an even better suggestion: He offered to travel to the woman's home to personally prepare the entrée fresh so she could enjoy it just as she recalled it. The kindhearted chef was undeterred by the fact that the woman lived in Vermont, six hours and nearly 500 miles away.
"You do know that this is Vermont we're talking about, right?" a stunned Brandon recalled asking when Steve first offered to personally deliver the meal. "It's a six-hour drive."
"No problem. You tell us the date, time and location and we'll be there," Steve replied nonchalantly.
Brandon and his wife, Rina, were preparing to visit his mother-in-law, who is in the final stages of lung cancer, the following day. The woman (who didn't want her name shared) had stopped treatment and was spending her final days in her Vermont home. Brandon and Rina were aware that it might be their last trip to see her and wanted to make it extra special.
Brandon said that for many years, when his mother-in-law visited Baltimore, she made it a point to visit Ekiben and order her beloved dish, the tempura broccoli.
"She loves that broccoli, and I really wanted her to have it one more time," Brandon said.
"She had always told us, 'When I'm on my deathbed, I want to have that broccoli,'" shared Rina.
The very next day, Steve loaded his truck after work with everything he would need for the trip to Vermont. He took a hot plate and a cooler filled with all the ingredients to make the flavorful meal. Then he hit the road, embarking on the long journey to Vermont with Ekiben's co-owner, Ephrem Abebe, and manager Joe Añonuevo.
Once Steve and his team arrived at the woman's Vermont condo building, they quickly got to work. The chefs set up a makeshift kitchen in the bed of their truck. They pulled down the pickup's gate, hooked the hot plate to the truck's power port and started cooking and deep-frying right there in the parking lot. The woman's dish was made just to her liking, topped with fresh herbs, diced onion, and fermented cucumber vinegar. Steve also prepared a tofu dish with peanut sauce and fresh herbs and some steamed rice. Steve then texted Rina that he was on his way upstairs to her mother's apartment. He rang the doorbell with the neatly boxed, freshly prepared, warm entrées in hand to surprise the woman.
Rina excitedly told her puzzled mother to answer the door. As soon as she opened the door, the woman recognized the aroma of her beloved dish. She was shocked to also find Steve and his team standing there holding it out to her.
"My mom kept saying, 'I don't understand — you drove all the way up here to cook for me?'" Rina recalled. "She was so happy and touched to have that broccoli. She couldn't believe it."
The family invited Steve and his team to join them for dinner, but they had to return to Baltimore, so they needed to hit the road. Steve refused any money for their time or service.
"To me, it was a huge honor to be able to help fulfill the family's wishes," Steve said. He viewed the good deed as a simple gesture and a way to give back to the community that supported his business and helped it survive the pandemic.
Brandon, Rina, and her mother were overwhelmed with emotion and gratitude for the incredibly kind gesture. "My mom cried later about their generosity, and so did I," Rina shared. "It's something we'll never forget — I'll carry that positive memory with me, always."
"She's a lovely lady, who has showered us with love at our restaurant for years," Steve said. "It was a powerful experience, and I'm happy that we could make it happen."
PassItOn and The Foundation for a Better Life believe that Steve and Ephrem are heroes. They went above and beyond to fulfill a wish of their loyal 72-year-old customer struggling with terminal illness. Their action is a great example of the value of kindness. Please help us honor Steve, Ephrem and Joe by sharing this heartwarming story.
Watch Video Here: https://fb.watch/6sz5aK7SBo/
Sign Up to our PassItOn blog to be inspired: http://www.passiton.com/passiton-blog
Please tell us about your everyday Hero. The Heroes among us are ordinary people whose actions leave a lasting and positive impact in their communities and demonstrate the potential in all of us. Their heroic acts uphold our shared values. Help honor these individuals by creating a billboard and sharing their story at: https://www.passiton.com/your-billboards/create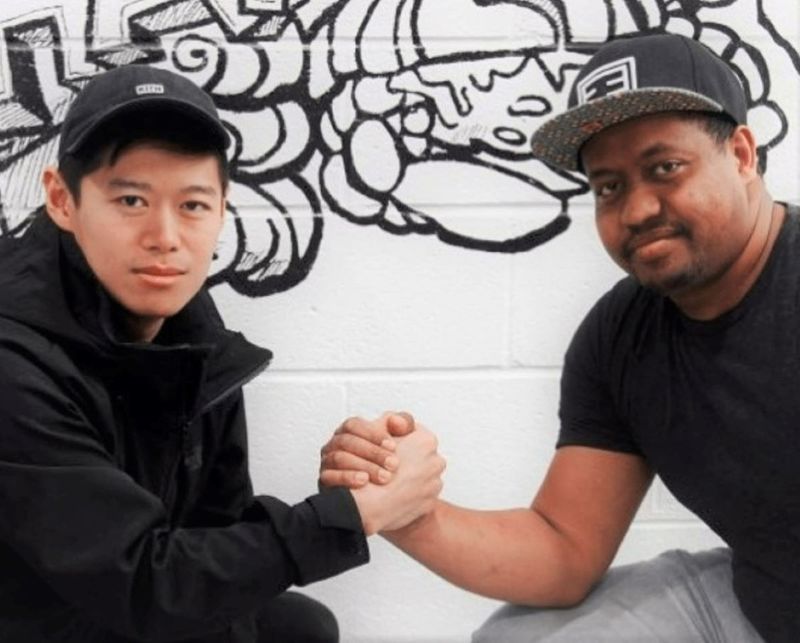 Ekiben Co-Owners Steve and Ephrem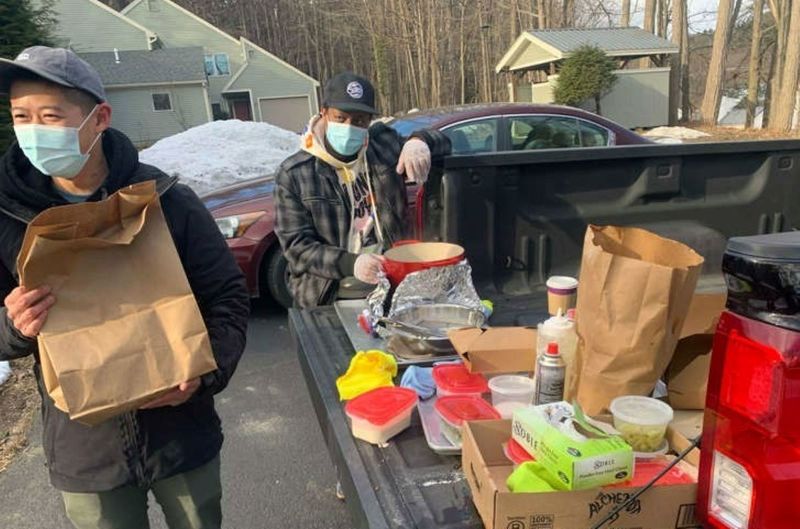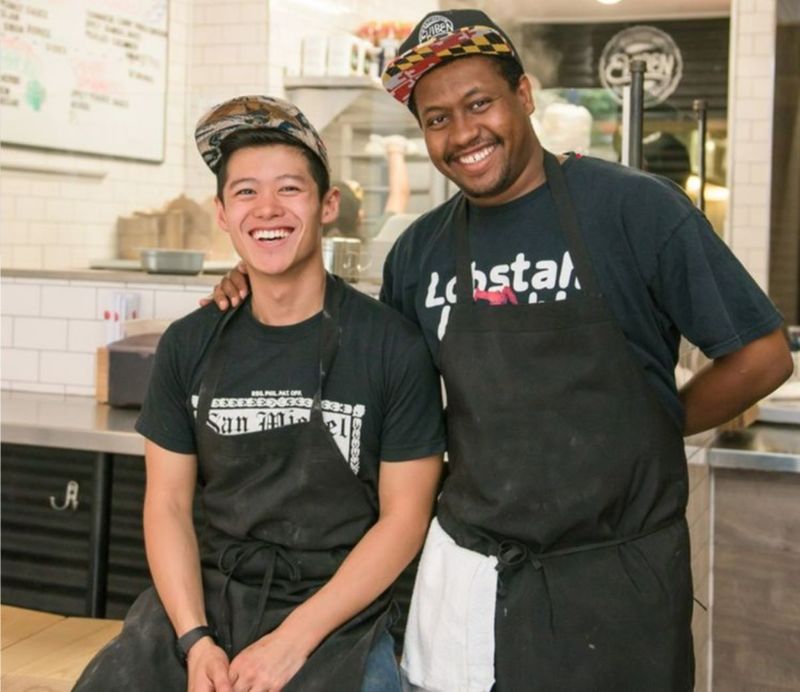 SHARE this inspiring story with your friends and family to uplift their day.
If you find these posts inspirational, consider favoriting Passiton on Facebook so you never miss out on our weekly posts.
Restaurant Owner Travels 6 Hours to Cook Terminally ill Customer Her Favorite Meal #kindness #passiton Baltimore, MD -...

Posted by Foundation for A Better Life on Tuesday, July 13, 2021
photo credit - Facebook