Tragically, thousands of stray animals perish each year from extreme weather conditions and illness. The absence of adequate shelter plays a contributing factor. Amarildo, an animal lover and artist, observed how countless strays in his hometown used old tires for refuge.
An ingenious idea suddenly came to him: He would create a product that would benefit the vulnerable animals in his community and help the environment. He wanted to provide the abandoned animals with a feeling of home and a sense of security by transforming the old tires into colorful pet beds. In the past two years, he has created more than 6,000 beds.
Amarildo collects discarded tires from the street and also accepts donations. Creating one bed takes him about 40 minutes per tire. Each tire is cleaned, cut and molded into the right shape. He paints each bed with vibrant designs and fits the interior with bold fabric prints to create a soft inner cushion with a matching pillow. He then sews the inner mattress into place, providing the animals great comfort as they lounge and sleep. He distributes the final product to local animal shelters and sets some directly onto the streets. As soon as the beds are brought out, the animals instantly curl up to rest and sleep.
Amarildo prefers to use recycled, environmentally friendly products for his artistic creations for sustainability purposes. As a result, his unique and durable tire pet beds serve a dual purpose. Not only do they provide great comfort for the strays, but they have a positive impact on the environment. Every year, billions of tons of garbage fill the oceans and landfills. Utilizing reusable waste reduces the impact.
Amarildo's caring project was such a success that he has turned it into his own eco- and pet-friendly business.
"The only way to do a great job is to love what you do," shared Amarildo.
PassItOn and Foundation For A Better Life believe that Amarildo Silva Filho is a hero. He used his creativity to invent a product that would help stray animals in his community while also benefiting the environment. His action is a great example of the value of compassion. Please help us celebrate Amarildo by sharing his heartwarming story.
Please tell us about your everyday hero. The heroes among us are ordinary people whose actions leave a lasting and positive impact in their communities and demonstrate the potential in all of us. Their heroic acts uphold our shared values. Help honor these individuals by creating a billboard and sharing their story at: www.passiton.com/your-billboards/create.
Sign Up to our PassItOn blog to be inspired:
www.passiton.com/passiton-blog
Watch the video here: https://youtu.be/MNCOMzL9J0U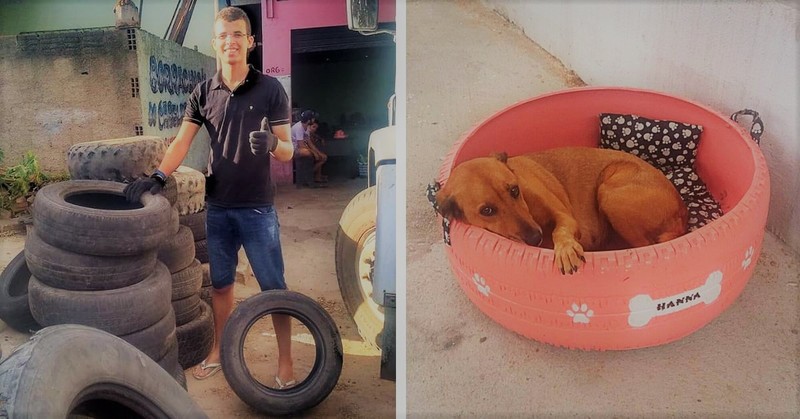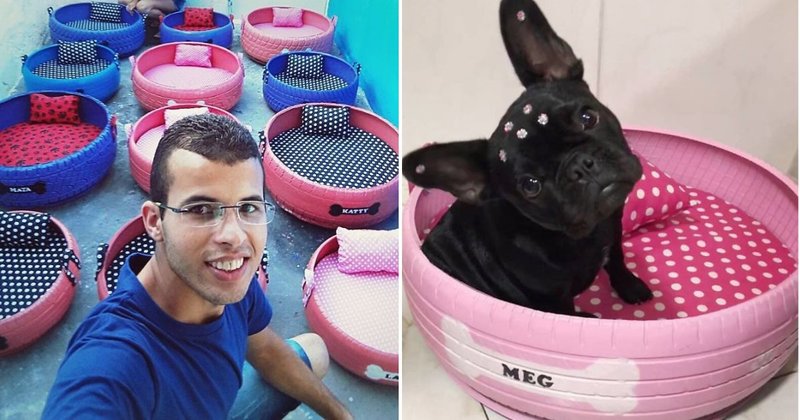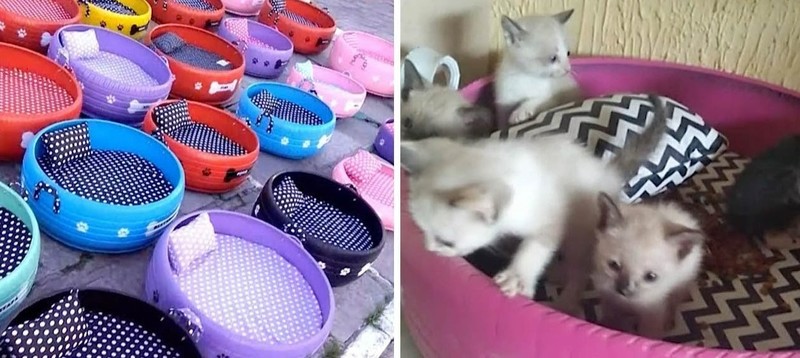 SHARE this inspiring story with your friends and family to uplift their day. If you find these posts inspirational, consider favoriting PassItOn on Facebook so you never miss out on our weekly posts.
Artist Transforms Old Tires Into Colorful, Cozy Beds for Thousands of Stray Animals #compassion #passiton Most people...

Posted by Foundation for A Better Life on Tuesday, December 14, 2021