He also raised funds to purchase monofilament recycling bins to help reduce the amount of discarded fishing line in the river that can entangle birds and other wildlife.
The Tennessee River is the nation's fifth-largest river system and one of the most biodiverse rivers in North America. Due to landfill waste, it has tested higher for microplastics than any other river in the world.
To carry out his inspiring mission to improve the river's health, Cash contacted local news outlets and created a website, The Conservation Kid, to attract volunteers for cleanup projects.
Cash also wrote a children's book, "One Small Piece," to educate kids about river pollution and environmental issues. Cash believes that children should start thinking about ways to help when they are young, and he is confident that young conservationists like himself will change the world.
"You are never too old or young," said Cash. "Get out there! And if someone says you can't do it, then prove them wrong and get out there and do it!"
In addition to his love for the river that flows through his hometown, Cash has a passion for oceans and marine life. The deep blue sea and its enchanting creatures have always drawn him. He wants to teach other kids how the ocean affects every human life and how it supplies fresh water, nutrients and oxygen – and he wants people to learn how they can help preserve it.
Cash hosts a YouTube video series called "TheCleanUp Kids" to encourage activism beyond his own community. His goal is to inspire and engage youth to participate in the mission of cleaning and protecting our oceans and waterways. He hopes to create a positive ripple effect around the world.
He was named 2021 Youth Conservationist of the Year, and he placed in the top 25 for the prestigious Gloria Barron Prize for young heroes.
PassItOn and The Foundation For A Better Life believe that Cash Daniels is a true hero for his dedication and hard work. He has invested much of his time and energy to help save the Tennessee River. He also tirelessly works to help increase awareness about conservation issues affecting waterways and wildlife. His actions are a great example of the value of making a difference. Please help us celebrate Cash by sharing his inspiring story.
Please tell us about your everyday hero. The heroes among us are ordinary people whose actions leave a lasting and positive impact in their communities and demonstrate the potential in all of us. Their heroic acts uphold our shared values. Help honor these individuals by creating a billboard and sharing their story at: www.passiton.com/your-billboards/create.
Sign Up to our PassItOn blog to be inspired:
www.passiton.com/passiton-blog
Watch video here: https://youtu.be/RbljeTPj8rQ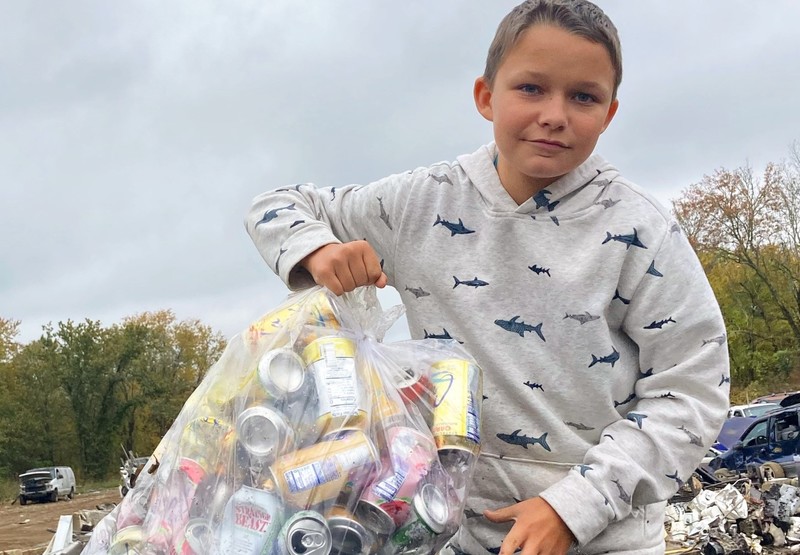 SHARE this inspiring story with your friends and family to uplift their day. If you find these posts inspirational, consider favoriting PassItOn on Facebook so you never miss out on our weekly posts.
Photo credit: The Conservationist Kid