Hunter's journey to becoming a Paralympian has been daunting at times. He was homeschooled until the fifth grade. In sixth grade, he recalled, other students bullied him for being different. In later years, he received criticism from those who believe his blades offer him an advantage in track races.
Hunter has learned to tune out the negative comments. Instead, he focuses on following his passion and making a positive difference on and off the track. He has credited running with helping overcome many life obstacles. Running, he said, took him miles away from his troubles.
As a young boy, Hunter wanted to keep up with his two older brothers and fit in at school. Sports helped him to do just that. So, he played and excelled at all of them, including football, baseball and wrestling. His athletic family routinely participated in competitive 5-kilometer races. Hunter never wanted to be treated differently from his teammates or siblings. So he competed in the races alongside them despite the naysayers.
As a teen, Hunter developed a passion for the sport of track racing. At Syracuse High School, he switched over to sprinting. He blossomed under the coaching of former Brazilian sprinter Joaquim Cruz. In 2016, at age 16, he became a state champion sprinter at the 2015 World Championships. A year later, he advanced to the Rio Paralympics and became a winning silver and bronze medalist. He was also named Male High School Track Athlete of the Year by US Paralympics.
His determination impressed his assistant principal at Syracuse High School, who remembered, "I didn't think a kid could work any harder."
Hunter is now focused on his rigorous training schedule for the Tokyo Paralympics. He is determined to win the gold. No matter the outcome, he said, he will be satisfied, knowing that he put his best effort and preparation into the games. As an ambassador for Shriners Hospitals for Children, he hopes to use his new notoriety to show children with disabilities that anything is possible.
"Growing up, I didn't have the easiest childhood, so if I can help influence someone else's life, that means the world to me," he humbly said.
Hunter credits his family for never letting him use his physical condition as an excuse to give up on himself. He said their positive, 'do anything' attitude set a tone for his life. From a young age, he was encouraged to focus on what he liked to do and practice doing what he was good at. Hunter's winning motto is "Work, inspire and never give up."
PassItOn and Foundation For A Better Life believe Hunter Woodhall is a hero. In addition to making history in track and field, he is also breaking down barriers. As he runs shoulder to shoulder with some of the fastest runners in the world, he inspires millions of people with and without disabilities. He is showing people what is possible with the right mindset, support and determination. His action personifies the value of perseverance. Please help us celebrate this young hero by sharing his inspiring story.
Watch video here: https://youtu.be/UQKoi267wog
Sign Up to our PassItOn blog to be inspired: http://www.passiton.com/passiton-blog
Please tell us about your everyday Hero. The Heroes among us are ordinary people whose actions leave a lasting and positive impact in their communities and demonstrate the potential in all of us. Their heroic acts uphold our shared values. Help honor these individuals by creating a billboard and sharing their story at: https://www.passiton.com/your-billboards/create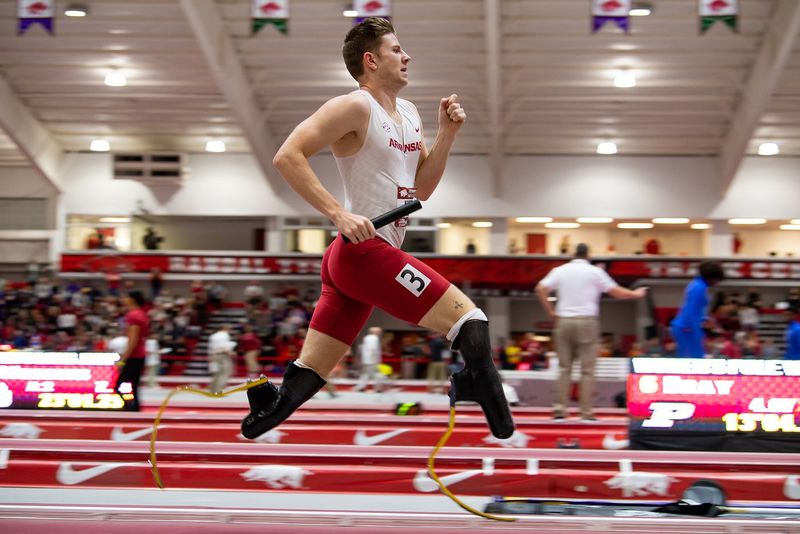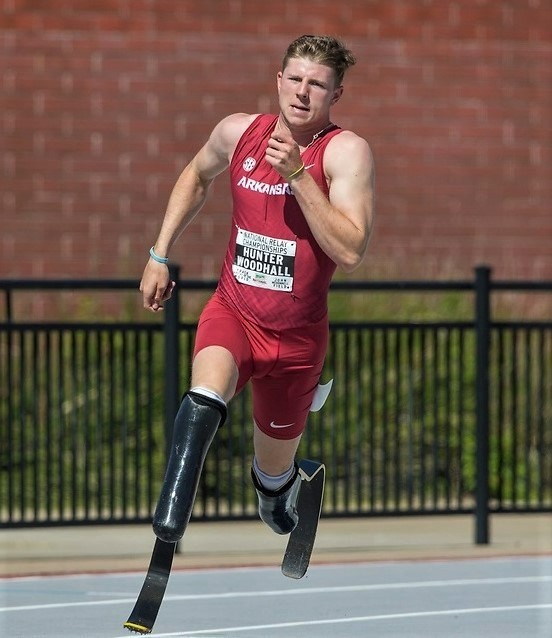 SHARE this inspiring story with your friends and family to uplift their day. If you find these posts inspirational, consider favoriting PassItOn on Facebook so you never miss out on our weekly posts.
Paralympic Medalist Inspires Millions #persistance #passiton In sixth grade, he recalled, other students bullied him for...

Posted by Foundation for A Better Life on Tuesday, August 24, 2021
photo credit: Facebook