As they all drifted farther from the safety of the boat, the desperate father knew they had to get help — and fast. The responsibility to save his family was now on young Chase's shoulders.
"The current was so strong that my sister — she usually hangs out at the back of the boat, and she let go, so I let go of the boat and grabbed her and then I was stuck," Chase recalled of the terrifying ordeal. "I felt really scared," he added.
Once Steven saw his children struggling to stay afloat in the water, he instinctively jumped in to save them. But the current was so strong that he kept losing his grip on his daughter.
"I tried to stick with her as long as I could. I wore myself out, and she drifted away from me. I told them both I loved them because I wasn't sure what was going to happen," the father said, choking back tears as he reflected on the harrowing moment.
Steven faced an agonizing decision. He instructed his son to swim to shore and find immediate help. In the meantime, he would attempt to retrieve his little girl, who was continuously being pulled farther from his reach.
Chase did as he was told. The young boy was swimming against the current, which made it more difficult to navigate the choppy, mile-long stretch of water toward shore. The young boy persevered, however, and continued to swim with one mission in mind: to save his family.
Chase swam as fast as he could to reach the riverbank. The journey took the young boy an hour without a life jacket. When he grew tired, Chase cleverly floated on his back; at times, he dog paddled to conserve his energy. Once he reached shore, he raced to the closest house he could find and frantically knocked on the door and screamed for help. The resident answered and immediately dialed 911.
The Jacksonville Fire and Rescue Department, Jacksonville Sheriff's Office and Florida Fish and Wildlife Conservation Commission crews were alerted and quickly began their search. They combined their efforts and located the empty boat. In the water, floating near the boat, they found kids' shoes, a cellphone and fishing poles. After a 90-minute search, the search crew located the stranded father and daughter still treading water. They had been swept a mile and a half from their abandoned boat.
Luckily, little Abigail had her life jacket on, which allowed her to float while awaiting rescue. Neither Chase nor his father wore a life jacket, as the law only requires children under 6 to wear a life vest on a small boat such as theirs.
When asked how he became such a skilled swimmer, little Chase honestly replied, "I have no idea."
"We are here by the grace of God," said the grateful and proud father.
PassItOn and Foundation For A Better Life believe that Chase Poust is a hero. His action is the perfect example of the value of bravery. He stayed incredibly calm in a dangerous situation and focused on the task of saving his family. The boating mishap could have had a tragic outcome had it not been for this resilient, resourceful, and confident young hero.
Watch the video here: https://youtu.be/smF8jW7XYC8
Sign Up to our PassItOn blog to be inspired: http://www.passiton.com/passiton-blog
Please tell us about your everyday Hero. The Heroes among us are ordinary people whose actions leave a lasting and positive impact in their communities and demonstrate the potential in all of us. Their heroic acts uphold our shared values. Help honor these individuals by creating a billboard and sharing their story at: https://www.passiton.com/your-billboards/create
SHARE this inspiring story with your friends and family to uplift their day.
If you find these posts inspirational, consider favoriting Passiton on Facebook so you never miss out on our weekly posts.
7-year-old Boy Swims Over an Hour to Help Rescue His Family #bravery #passiton Jacksonville, Florida - It was a...

Posted by Foundation for A Better Life on Tuesday, June 22, 2021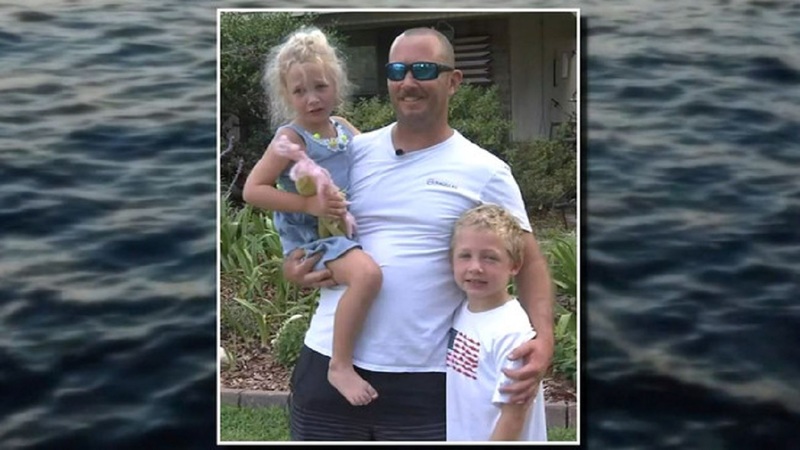 Photo credit - Facebook