CARE-cuts is solely operated by a group of volunteers that has grown to include hair professionals, cosmetologists, barbers and salon owners. The volunteers generously dedicate their time and services to provide the homeless community with haircuts, hair color, facial waxing, shaves, and trims, as well as manicures. Additional volunteer support staff serve food and distribute clothing.
The organization has expanded its services to include free meals, clothing, and transportation. The group also provides addiction recovery and employment resources. The nonprofit offers its free services on the first Sunday of every month in the local community. At the height of the pandemic, they operated on a weekly schedule to meet the greater need. The organization has been blessed with many volunteers to help with the larger influx. Lines at event locations typically stretch around the block. Individuals struggling with homelessness arrive in wheelchairs or using canes, some carrying their children.
Marti has personally gotten to know many of the displaced individuals who often come to her events. Hairstylists are known for being good listeners, and Marti's group is no exception. In addition to cosmetic care, the events give those in need an opportunity to tell their story to caring people who listen.
Some of the volunteers themselves have experienced homelessness and used Marti's services. They say volunteering is a way to give back the caring they received that helped them turn their life around. They want to share hope with others to show them there is a way out.
Marti understands the individual struggles of those who come to her events. "I was so close to being homeless so many times," she admitted.
Marti has witnessed firsthand how much some of the recipients' lives have improved. Some have found employment and housing. One such success story is a man named Bear who credits Marti and her team for helping him during his lowest point, giving him hope to persevere and motivation to seek treatment.
"I've lived on the streets most of my life as an addict," Bear said. "I've been clean for over two years now. If it weren't for Marti, I wouldn't be where I am now."
In the years the organization has been in operation, Marti and her volunteers have provided thousands of free haircuts and mini makeovers. They are showing these unhoused individuals that they matter. In return, the volunteers who participate can witness incredible transformations. Volunteers say there is nothing quite like the first look in an individual's eyes when they receive a mirror and rediscover themselves. For some individuals, the physical transformation reawakens their sense of their own value. Some leave the event almost unrecognizable from their former selves.
"She (Marti) represents the best of our community, and to me, that makes her a hero," said Evelyn Gill, former Knoxville County Commissioner.
PassItOn and The Foundation For A Better Life also believe that Marti Baker and her CARE-cut volunteers are true heroes. Their action demonstrates the value of compassion. They use their time and skills to restore smiles, dignity and hope to those who need it the most. Please help us honor Marti and her volunteers by sharing their heartwarming story.
Watch the video here: https://youtu.be/nOhVjW_BXIc
Sign Up to PassItOn blog to be inspired: http://www.passiton.com/passiton-blog
Please tell us about your everyday Hero. The Heroes among us are ordinary people whose actions leave a lasting and positive impact in their communities and demonstrate the potential in all of us. Their heroic acts uphold our shared values. Help honor these individuals by creating a billboard and sharing their story at: https://www.passiton.com/your-billboards/create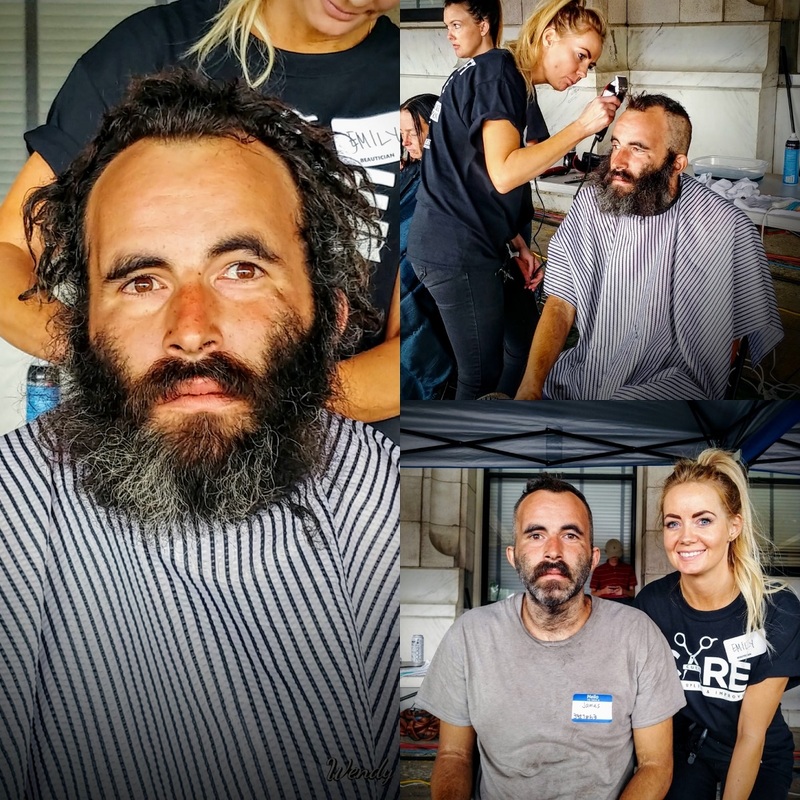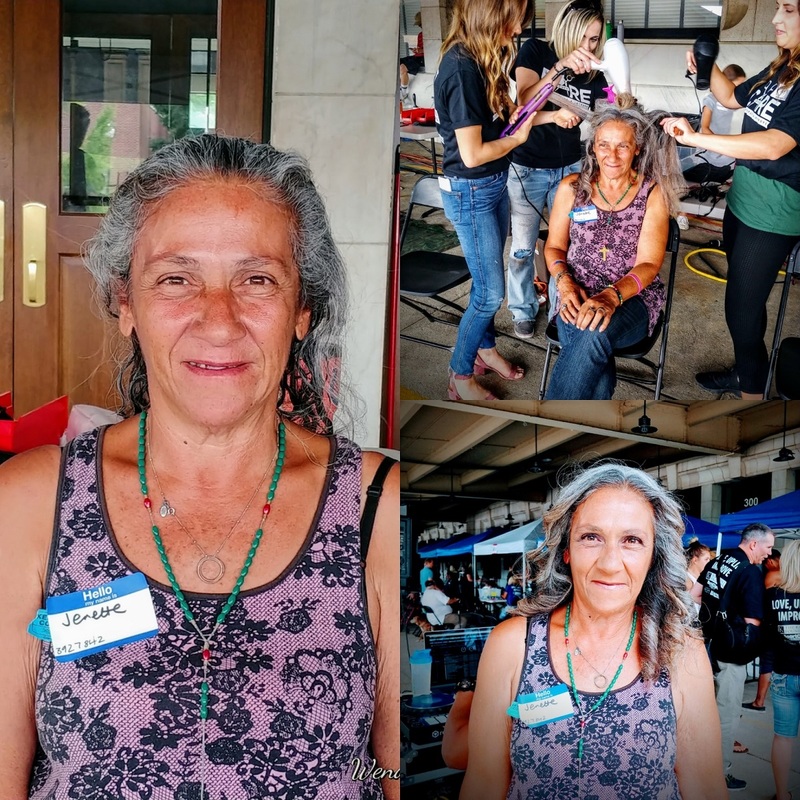 SHARE this inspiring story with your friends and family to uplift their day. If you find these posts inspirational, consider favoriting Passiton on Facebook so you never miss out on our weekly posts.