His idea was to create a one-of-a-kind, fully inclusive and ultra-accessible nonprofit theme park that offers free entry for any visitor with special needs.
Gordon is a solutions-oriented person, so he was determined to find a way to allow Morgan and other children with disabilities to participate in childhood fun. He didn't want them deprived of experiencing the rush of flying high on a playground swing or the thrill of being on a roller-coaster ride, creating lifelong memories.
He knew that Morgan and many other children might be limited in where they can go. The rides, sounds, lights and crowds in an amusement park are too overwhelming for some, and typical attractions often are not constructed for wheelchair accessibility.
Gordon did some research and reached out to other families to find out where they took their kids who had special needs. Many parents informed him that they didn't take them anywhere because they were unaware of a suitable place. Since no such place existed, Gordon envisioned creating one.
Gordon had recently retired from the home building business. He sold his companies and started The Gordon Hartman Family Foundation so he could help the special needs community. He began raising funds and combined his own money with investor funding for his dream project. After three years, he had raised a total of $36 million. The construction of the world's first inclusive theme park began.
Gordon's nonprofit team's collaborative spirit and varied expertise led to solving problems never before addressed to complete the complicated project. They worked with doctors and therapists to build the most inclusive park possible.
Gordon named the amusement park after Morgan, his inspiration for the project. Morgan's Wonderland opened in the spring of 2010 in northeast San Antonio, Texas.
The 25-acre park differs from traditional theme parks in many ways so accommodate those with light and noise sensitivity, there are no balloons and no flashing or fluorescent lights. Most impressively, the park is completely wheelchair accessible. It features vibrant-colored, wheelchair-accessible swings, a Ferris wheel, a train and a carousel.
Gordon built the park for everyone's enjoyment, with or without special needs, at any age. The goal was to create an atmosphere of inclusion and an oasis of friendship. A place where all individuals can experience an unforgettable day of fun and laughter without physical or financial barriers to separate them.
The response to the park has been overwhelmingly positive. The park's success exceeded expectations; more than 2 million people from all 50 states and 69 countries have visited since it opened.
Morgan's Wonderland has been so successful that it has expanded to include an ultra-accessible water park, a sports complex and a camp that brings outdoor experiences to the special needs community.
Gordon believes that an inclusive park has many benefits: It raises visitors' self-esteem, enables participation in all activities and offers a model of understanding and acceptance. The park also gives typically abled individuals a glimpse of all the amazing attributes that those with special needs have to offer.
Morgan's Wonderland is not profitable and stays in business through generous donations. The main purpose was never to generate millions in revenue but instead to create millions of happy smiles.
PassItOn and The Foundation For A Better Life believe that Gordon Hartman is a hero for making dreams a reality for persons with disabilities. His compassionate action is a great example of the value of inclusion. Please help us honor him by sharing his heartwarming story.
Watch the story here: https://youtu.be/KzB27nGvCUY
Please tell us about your everyday hero. The heroes among us are ordinary people whose actions leave a lasting and positive impact in their communities and demonstrate the potential in all of us. Their heroic acts uphold our shared values. Help honor these individuals by creating a billboard and sharing their story at: http://https://www.passiton.com/your-billboards/create
Sign Up to our PassItOn blog to be inspired: http://www.passiton.com/passiton-blog
SHARE this inspiring story with your friends and family to uplift their day. If you find these posts inspirational, consider favoriting PassItOn on Facebook so you never miss out on our weekly posts.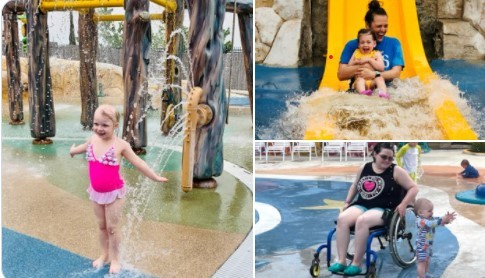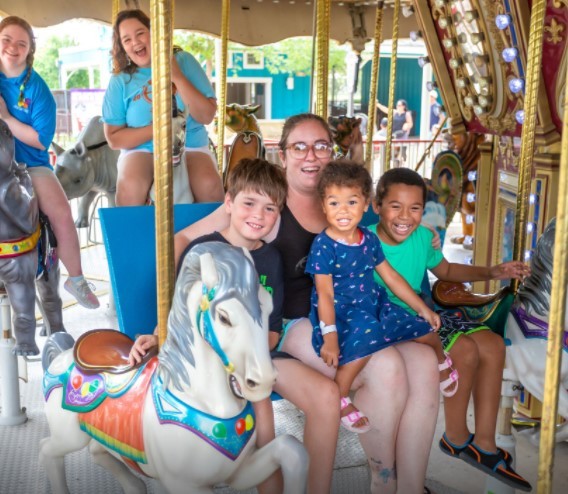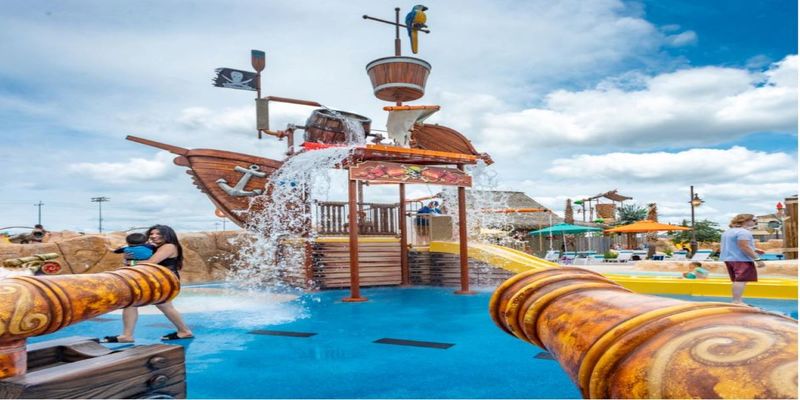 Morgan and her Dad