The Make-A-Wish Foundation is famous for brightening the lives of children suffering from critical illnesses by granting their wishes. A wish typically falls into three categories: a wish to have something, go somewhere or meet someone. Abraham's charitable wish to give came as a surprise to the organization. Linda Sermons, a Make-A-Wish Mississippi representative, said that Abraham's generous wish was the first of its kind in the organization's 35-year history.
"When he so easily gives to others at a time where everybody should really be supporting him, you just have to say, that's a remarkable young man," said Linda. She was impressed with the teen's maturity and sense of compassion.
Abraham credited his past experiences volunteering with his family in their community with inspiring his giving wish. When deciding what to do with the incredible opportunity, the one thing that was most important to him was that his wish had a long-lasting impact.
"My mom always says it's a blessing to be a blessing, so I just wanted to do something for other people to make it last longer," Abraham explained.
Make-A-Wish Mississippi granted the teen's wish in a big way. They created a service named after the teen, called Abraham's Table, that will provide free meals to the homeless every month for the next year. Local businesses generously donate food and supplies, and recipients gather in Jackson's Poindexter Park for the meals. Abraham and his proud mom personally attend and hand out the food. Abraham's Table fed more than 80 people at its first event. Abraham said it warmed his heart when the recipients came back to thank him for the meal he provided.
Abraham now wants to inspire other teens to get more involved in local charities. He also wants to continue his mission of helping others by starting his own nonprofit that helps those experiencing food insecurity.
PassItOn and The Foundation For A Better Life believe that Adeola "Abraham" Olagbegi is a true hero. His selfless action provides a lesson for us all on the value of giving. Abraham shows us how those who give gain a sense of pride and an authentic connection to others. His act of giving will also have a long-lasting, positive impact on his community. Please help us honor Abraham by sharing his heartwarming story.
Please tell us about your everyday hero. The heroes among us are ordinary people whose actions leave a lasting and positive impact in their communities and demonstrate the potential in all of us. Their heroic acts uphold our shared values. Help honor these individuals by creating a billboard and sharing their story at: https://www.passiton.com/your-billboards/create
Sign Up to our PassItOn blog to be inspired:
https://www.passiton.com/passiton-blog
Watch video here: https://youtu.be/HnZRThWtbvc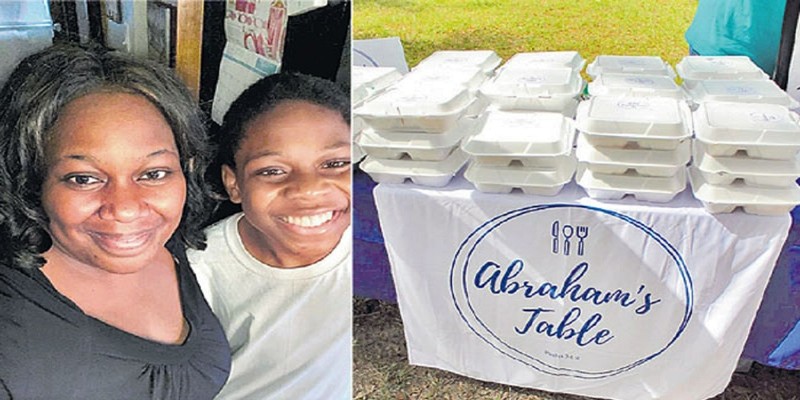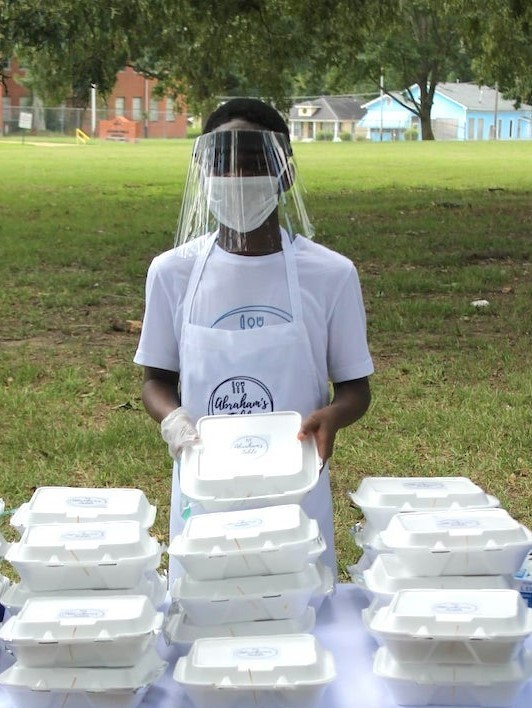 SHARE this inspiring story with your friends and family to uplift their day. If you find these posts inspirational, consider favoriting PassItOn on Facebook so you never miss out on our weekly posts.
13-Year-Old Boy Uses His 'Make-a-Wish' to Feed the Homeless for a Year #givingback #passiton

13-Year-Old Boy Uses His 'Make-a-Wish' to Feed the Homeless for a Year #givingback #passiton Abraham was diagnosed with...

Posted by Foundation for A Better Life on Tuesday, November 23, 2021